Kanji Calligraphy design
Old Kanji calligraphy

There are many different types of Kanji calligraphy to design with.
They are all unique and beautiful design.
The original kanji design is called Kokotu moji, which is a primitive, rounded, natural form.



A less primitivve and more formal style is called kinbun.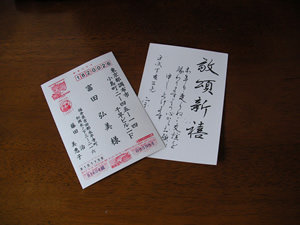 These Japanese kanji symbols are often used for writing a tradtional letters and when they are written on paper, these shapes evolved into more stylized forms.
There are many Japanese designers who use thsese Japanese kanji symbols to create an old-fashioned, back-to-nature feeings, as many Japanese people are reminded the old way of Japanese thinking.
The modern kanji style - a sample of Japanese Symbols

Next, you will learn the modern kanji styles by seeing the actual Japanese symbols design. First of all, the modern kanji style is known as Kaisho, which is block-pint type.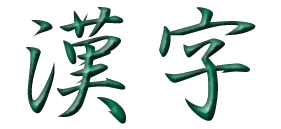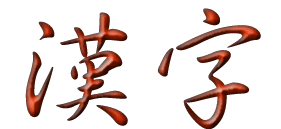 However, as Japanese people began to draw Japanese calligraphy with brushes, Japanese people required a writing style, which flowed more smoothly with the brushstrokes.
Thus, a cursive style like this Japanese symbols are developed. This was called Sosho.
The sosho Japanese symbol style is nowadays used mainly for kanji calligraphy. It is often used on scrolls in karate or Akido dojo, movie posters, or Japanese restaurant's menu.
Next: Kanji signs used in Japan
If you like this lesson, please click "Like", "Tweet" or "G+1" button!
I greatly appreciate your kindness!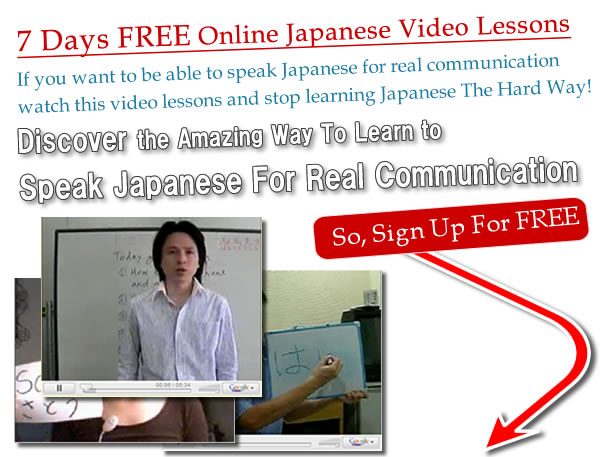 Please enter your name and emai address below to get FREE Lessons by Takanori Tomita.
*This is a private mailing list and will never be sold or given away for any reason.
You can also unsubscribe at any time if you ever want to
*Read what our subscriber says about the 7dasy FREE Japanese Video Lessons below.
Also please write your comments as well, if you like this course!