Lesson 1: Learn Japanese Script: Katakana.
Learn the Katakana Script
Katakana

Katakana symbols are more sharp and angular than Hiragana symbols.
Katakana symbols are also said 'partial character' which means the character is a part of Kanji character.

Like Hiragana scripts, Katakana scripts are the same set of sounds and called "Phonetic Alphabetic" which has got 46 basic Katakana symbols.
Take a look at the exmaple above.
These are the first 5 characters(a, i, u, e, o) both in Katakana and Hiragana.
However, the use of Katakana is totally different to other 2 scritps.
Katakana is often used for representing non-Japanese words:
non-Japanese names: Japanese people often use Katakana script to write non-Japanese names. If you go to a Mcdonalds in Japan, you will see its names written by using Katakana scripts.




Words introduced into Japanese Language from other langauge: words such as Stereo can be written with Katakana scripts.


NEXT: 45 Katakana Chart & Learn How to Write Names with Katakana Script
If you like this lesson, please click "Like", "Tweet" or "G+1" button!
I greatly appreciate your kindness!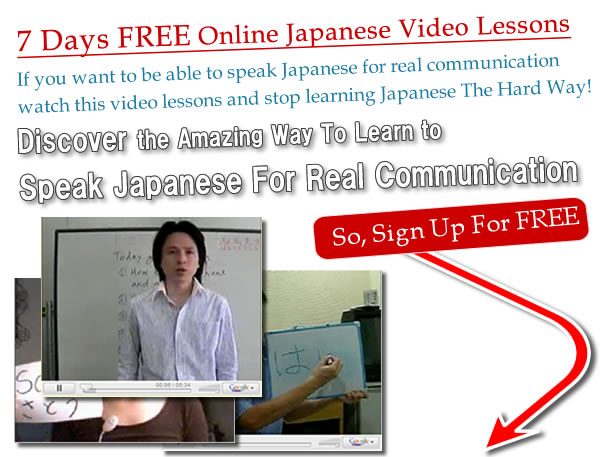 Please enter your name and emai address below to get FREE Lessons by Takanori Tomita.
*This is a private mailing list and will never be sold or given away for any reason.
You can also unsubscribe at any time if you ever want to
*Read what our subscriber says about the 7dasy FREE Japanese Video Lessons below.
Also please write your comments as well, if you like this course!