Contac me if you have any questions!
If you would like to ask me some questions, please use the following form to send your message!
If you like this lesson, please click "Like", "Tweet" or "G+1" button!
I greatly appreciate your kindness!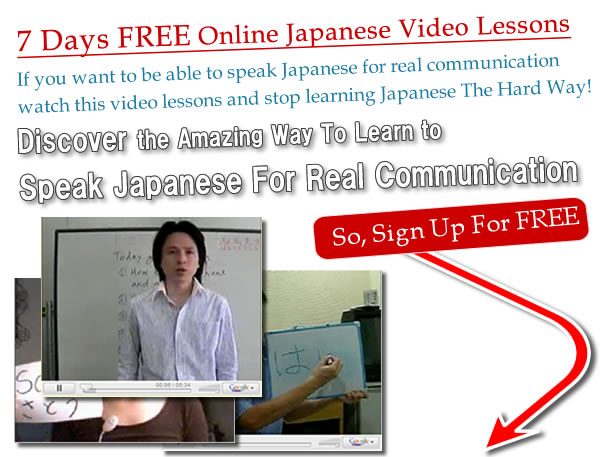 Please enter your name and emai address below to get FREE Lessons by Takanori Tomita.
*This is a private mailing list and will never be sold or given away for any reason.
You can also unsubscribe at any time if you ever want to
*Read what our subscriber says about the 7dasy FREE Japanese Video Lessons below.
Also please write your comments as well, if you like this course!