The Best Way To Learn To Speak Japanese for real communication is to find a native Japanese friend!
How To Improve Your Japanese!

Do you know what the best way for learning to speak Japanese for real communication is?

That is to find a Japanese boyfriend or girlfrined who speak Japanese fluently.

This way, you can learn how to prononce Japanese words naturally when having a conversation in Japanese.

When I was in Ausralia, I used to go out a Australian girlfriend and because of that, my English speaking skill has improved so quickly
Meeting Friends From Japan
Has Never Been So Easy!
Current Young Japanese People

Do you also know that the majority of young Japanese people recently find a friend online either by accessing from their computer or mobile photo!

Like the Japanese girl on the left picture, you see Japanese peple who are using the mobile to communicate with other people almost everywhere in Japan.
JapanCupid.com - Japancupid.com is a dating and Japanese personals and friendship site, specializing in Japanese, This dating site help Japanese to find love and long-term relationships with partners from around the world. You can use our site to find Japanese men and ladies around 30s ~ 40s, normally, those kind of aged Japanese women seeking marriage or Japanese singles seeking friendship or pen pals.

Join JapanCupid,com Today
If you like this lesson, please click "Like", "Tweet" or "G+1" button!
I greatly appreciate your kindness!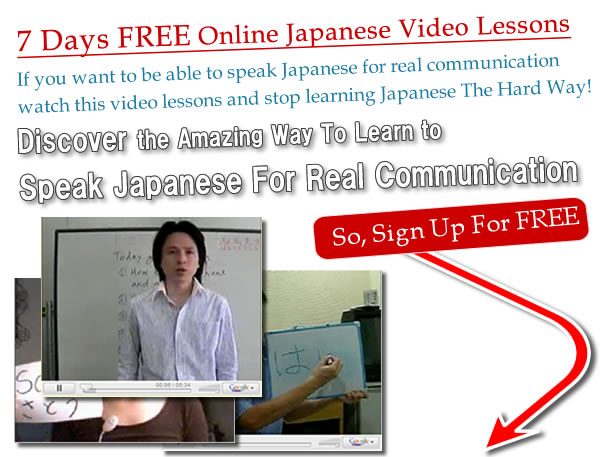 Please enter your name and emai address below to get FREE Lessons by Takanori Tomita.
*This is a private mailing list and will never be sold or given away for any reason.
You can also unsubscribe at any time if you ever want to
*Read what our subscriber says about the 7dasy FREE Japanese Video Lessons below.
Also please write your comments as well, if you like this course!