How To Write and Pronouce the North, South, West, and East in Japanese Kanji Symbols
Writing Four Winds in Japanese symbols
In this section, you will learn how to write the four compass directions in Japanese kanji symbols, and how to pronounce them in Japanese.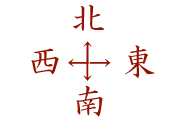 Firs of all, here are quick clues to help you remember them:
| | |
| --- | --- |
| | North, which is pronouced as Kita in Japanese, looks like two people sitting back to back to keep warm. |
| | South, which is pronounced as Mitami in Japanese, looks like Japanese Yen symbols. So, more money in south! |
| | West, which is pronounced as Nishi in Japanese, looks like Japanese four kanji symbols. 四 |
| | East, which is pronounced as Higashi in Japanese, components of sun and tree. Sun rise in the east from |
When putting them together, we will put them in the following order.
East
West
South
North
and, they are written like this, and pronouced them differently.

Practice to pronouce them in Japanese.
The second section teach you how to pronounce them in Japanese.
As you have read so far, there are two different ways to prounce them in Japanese, and it really depends on how they are used.
If it is used as a single kanji character, we read
East - Higashi
West - Nishi
South - Minami
North - Kita
But, when they are put them together, we prounce them:
East - Tou
West - Zai
South - Nan
North - Boku
So, you need to be carefull!
Anyway, please listen to the following audio lessons to practice your Japanese speaking skills!
If you like this lesson, please click "Like", "Tweet" or "G+1" button!
I greatly appreciate your kindness!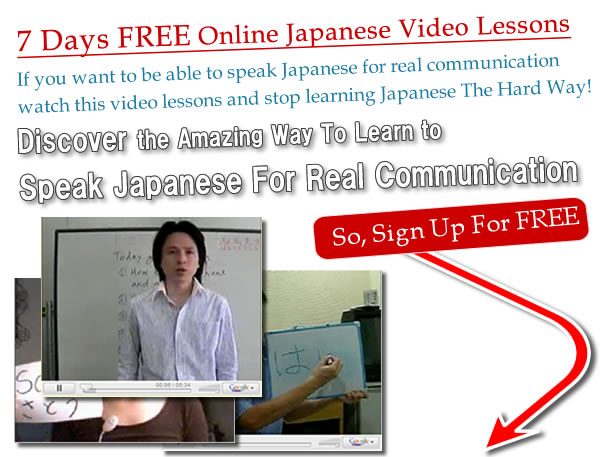 Please enter your name and emai address below to get FREE Lessons by Takanori Tomita.
*This is a private mailing list and will never be sold or given away for any reason.
You can also unsubscribe at any time if you ever want to
*Read what our subscriber says about the 7dasy FREE Japanese Video Lessons below.
Also please write your comments as well, if you like this course!