Learn to write Japanese - learning pack.
You will learn spoken Japanese language.
Today's Japanese language lesson is about how to write family members in Japanese.
For example, learn to write "grandfather", "mother", "sister", and "brother" in Japanese.
In addition to this, we have 2 different ways to say each family member in Japanese.
There is a difference between saying "my grandfather" and "your grandfather".
First of all, please watch the sample of Japanese video lesson below.
Takanori Tomita is teaching you how to speak and write "grandfather" as an example.
How to write Grandfather in Japanese.
As Takanori Tomita has explained, there are two ways to say "grandfather" in Japanese.
If you wan to say, "My grandfather", it is so fu.

However, if you want to say "your grandfather" or other people's grandfather, you say "o ji i san".

Japanese language spoken learning course.
Download each pack to your ipod.
Now, if you are interested in learning Japanese language, and want to study further about today's lesson, please check out our "Online Japanese video lesson".
Each Japanese language lesson is explained in detail with more video lessons and textbooks are included.
If you like this lesson, please click "Like", "Tweet" or "G+1" button!
I greatly appreciate your kindness!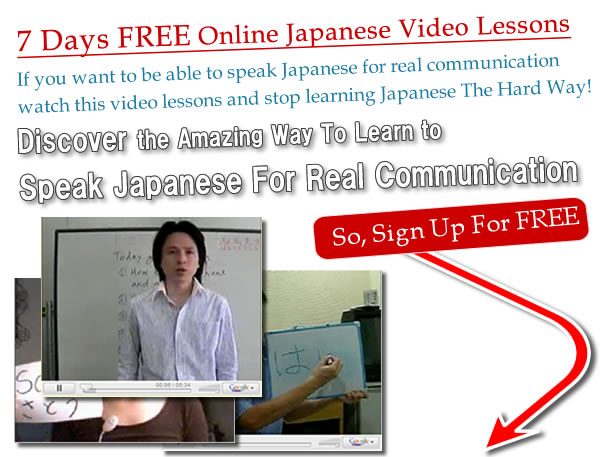 Please enter your name and emai address below to get FREE Lessons by Takanori Tomita.
*This is a private mailing list and will never be sold or given away for any reason.
You can also unsubscribe at any time if you ever want to
*Read what our subscriber says about the 7dasy FREE Japanese Video Lessons below.
Also please write your comments as well, if you like this course!